Team
Creative Rally Solutions was founded in early 2013 but the all the people working for the team has got the long-time, profound experience in rallying on the highest professional level. The team includes specialist in various areas of motor-sport: engineers, rallying coaches, mechanics, sport managers, psychologists as well as specialists in media relations and promotional issues. The human potential of C-Rally is ready to conform any demands from a rally car manufacturer to a driver and sponsors.
C-Rally has got the profound knowledge in preparing and servicing cars for any kind of rallying events running on tarmac, gravel and snow. Rally cars we have been working on are as follows: Mitsubishi Lancer Evo VI, VII, VIII MR, IX, X (gr. N and R4); Subaru Impreza Sti ( gr. N and R4), Fiat Punto S1600, Renault Clio S1600; Abarth Grande Punto S2000; Peugeot 207 S2000, Citroen DS3 R3, Skoda Fabia R2, Ford Fiesta S2000, Ford Fiesta RRC, Ford Fiesta WRC.
Krzysztof Oborski - the co-owner the Creative Rally Solutions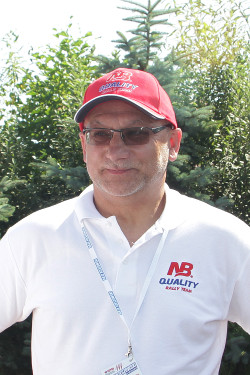 One of the founders of Cersanit Rally Team, being a member of the team from the very beginning. He was the first co-driver of Michal Solowow. In 2013 together with Jacek Pieta he founded Creative Rally Solutions and the C-Rally Academy for Drivers. He is also a chief engineer in the team. Off-road is his another passion.
Jacek Pieta - the co-owner of Creative Rally Solutions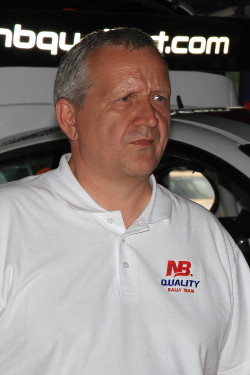 The technical engineer in the team. In 2008 he joined the Cersanit Rally Team as a second engineer. The founder of Creative Rally Solutions and C-Rally Academy for Drivers. Responsible for all issues related to rally cars preparation. His passion is off-road too.
Urmo Aava - the major trainer and rallying coach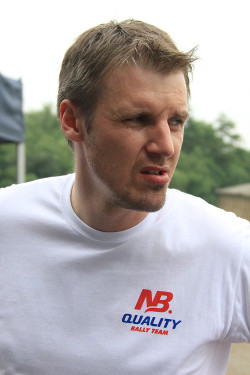 Estonian rally driver competing in the World Rally Championship. He spent five years in Junior WRC driving for Suzuki World Rally Team. Now he is working as the coach sharing his rallying know-how with young talented drivers. Urmo is also a founder and co-owner of NB Quality Company - the Estonian producer of high quality maintenance products for automotive, agricultural and industrial customers.
Grzegorz Dulewicz - Mechanic
A man with long-time rallying experience. He specializes in all issues related to differentials and engines. His passion are motor bikes. Responsible for the left front of the rally cars.

Paweł Piotrowski - Mechanic
One of the most experienced specialist in rallying. A man of profound knowledge of any kind of vehicles. An expert in unusual tasks. Deals with right front of rally cars.
Piotr Kosyl - Mechanic
Specialist in all technical issues related to rally cars and other rallying issues. Keen on any kind of sporting activities, especially mountain bikes (MTB). He specializes in welding and careful analysis.
Grzegorz Kwiecien - Mechanic
Keen on engines and technical novelties. Profound knowledge of vehicles. Specialization: front left suspension.
Przemysław Kowalczyk - Mechanic
Keen on cars and motorsport. He specializes in gearboxes and suspension.
FACILITIES:


Creative Rally Solutions has the substantial number of facilities available to work on any kind of rally programs. The infrastructure is totally devoted to preparing rally cars with modern hi-tech equipment. The huge service hall is equipped with five servicing boxes, hi-tech dynamometer devoted to four-wheel-drive vehicles, accommodation for rally cars and service trucks, warehouse for spare parts and tyres and the comfortable office space.
The offer of Creative Rally Solutions includes:
rally cars renting and servicing
rally cars preparation for rallies
building and assembling rally cars
coaching and special development trainings for rally drivers
dyno-tuning of rally cars
organizing motor-sport events promotionial support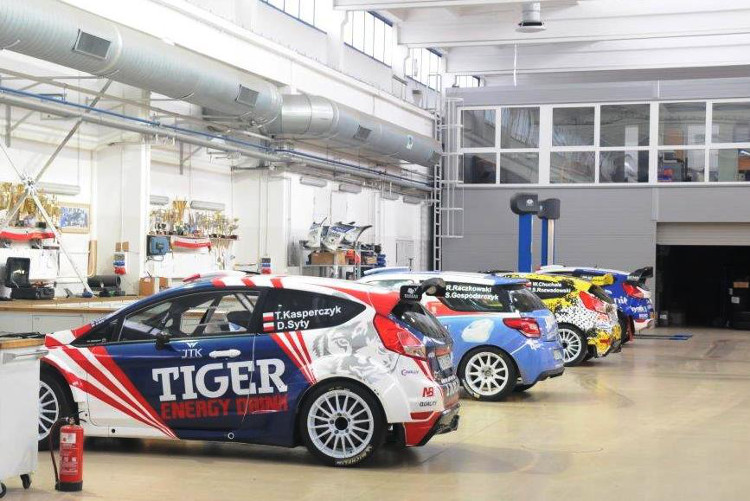 Gallery
Video